INOVASI PENGOLAHAN PEPAYA MENJADI SWIR PEPAYA GORENG SEBAGAI UPAYA PENINGKATAN NILAI EKONOMI
MUFIDA DIAH LESTARI

Universitas Tulungagung

Siti Nur Nafi'ah

Aisy Intan Nabilah

Anas Nur Azizah
Abstract views:
67
,
PDF downloads:
68
Abstract
ABSTRAK
Proposal ini membahas tentang inovasi baru dalam menambah nilai serta manfaat dari buah pepaya. Buah pepaya sangat familiar oleh masyarakat terutama di Indonesia, merupakan buah yang memiliki ciri fisik yaitu berwarna orange ketika sudah masak dan berwarna hijau ketika masih mentah. Pepaya merupakan buah yang mengandung banyak vitamin A dan C. Pada umumnya pepaya hanya dimanfaatkan untuk dijadikan rujak,sayur dan dimakan secara langsung. Kegunaan pepaya sebagai sumber vitamin A yang mana vitamin A bermanfaat untuk membantu proses reproduksi dan kesehatan pada mata. Selain itu pepaya juga mengandung vitamin C yang bermanfaat untuk memperbaiki jaringan sel kulit dan mengurangi resiko serangan jantung.Tentunya hal ini sangat bermanfaat bagi tubuh manusia termasuk mahasiswa. Oleh karena itu, untuk menambah daya tarik dari buah pepaya, kini diciptakan alternative baru agar masyarakat tertarik untuk mengonsumsinya, yakni dengan membuat inovasi buah pepaya menjadi swir pepaya goreng sebagai peningkatan mutu nilai ekonomi buah pepaya.
Kata Kunci: pepaya, inovasi, nilai ekonomi
ABSTRACT
This proposal discusses new innovations in adding value and benefits to the papaya fruit. Papaya fruit is very familiar to people, especially in Indonesia, is a fruit that has physical characteristics, namely orange when it is ripe and green when it is still raw. Papaya is a fruit that contains lots of vitamins A and C. In general, papaya is only used for salad, vegetables and eaten directly. The use of papaya as a source of vitamin A which vitamin A is useful for helping the reproductive process and eye health. In addition, papaya also contains vitamin C which is useful for repairing skin cell tissue and reducing the risk of heart attack. Of course this is very beneficial for the human body, including students. Therefore, to increase the attractiveness of papaya fruit, a new alternative is being created so that people are interested in consuming it, namely by making papaya fruit innovation into self-fried papaya as an increase in the quality of the economic value of papaya.
Keywords: papaya, innovation, economic value
Downloads
Download data is not yet available.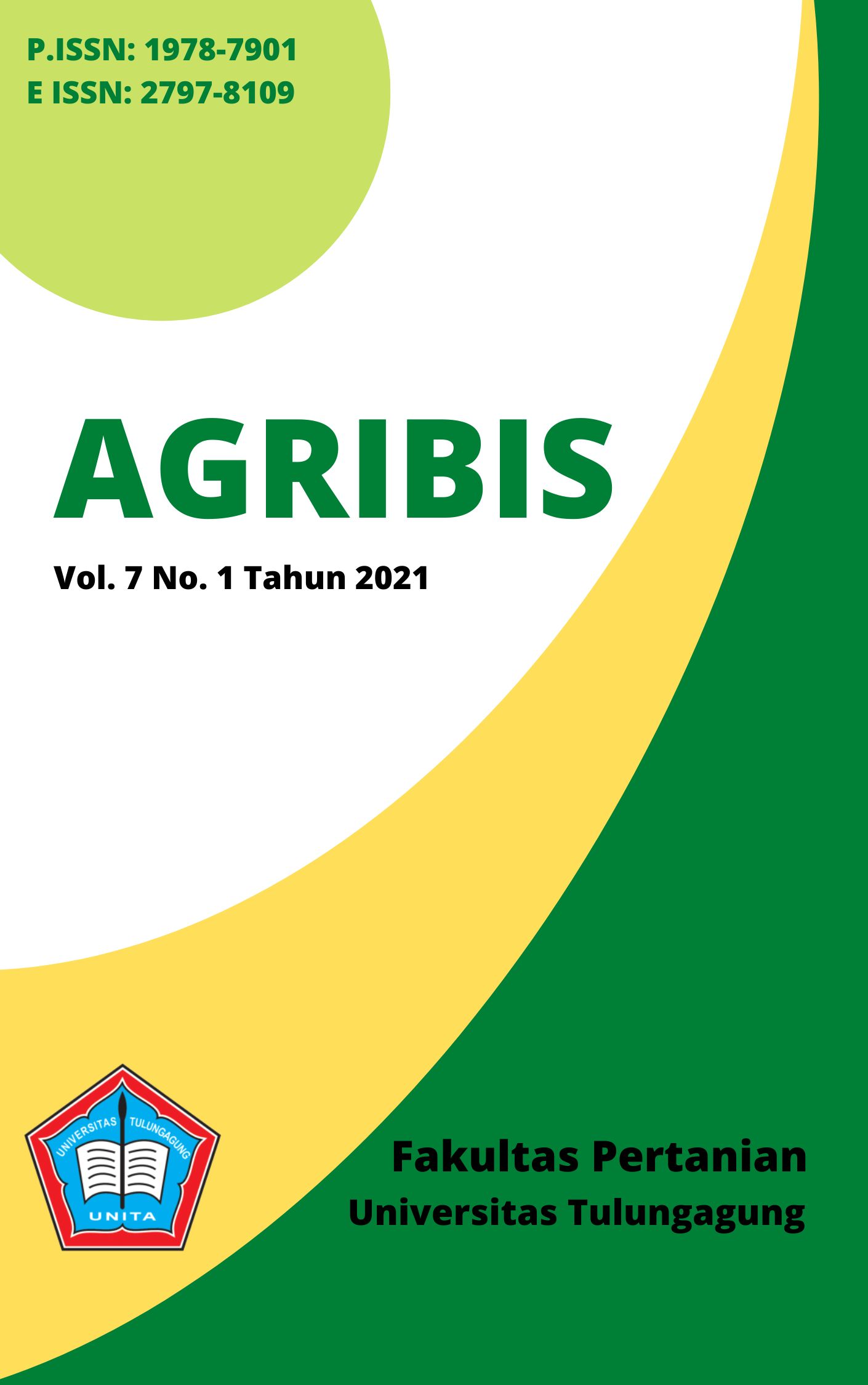 How to Cite
MUFIDA DIAH LESTARI, Siti Nur Nafi'ah, Aisy Intan Nabilah, & Anas Nur Azizah. (2021). INOVASI PENGOLAHAN PEPAYA MENJADI SWIR PEPAYA GORENG SEBAGAI UPAYA PENINGKATAN NILAI EKONOMI. Jurnal AGRIBIS, 7(1), 41-45. https://doi.org/10.36563/agribis.v7i1.290