PERSPEKTIF PENGEMBANGAN AGROPOLITAN DALAM MENINGKATKAN PEREKONOMIAN PETANI
Ida Syamsu Roidah

Universitas Tulungagung
Abstract views:
880
,
PDF downloads:
877
Abstract
Tulisan ini bertujuan membahas pengembangan agropolitan untuk meningkatkan perekonomian petani dan pengembangan konsep agropolitan dalam mendukung efisiensi usaha agribisnis. Penelitian ini menggunakan metode dengan pendekatan kualitatif sehingga peneliti mencoba untuk melihat fenomena yang memiliki karakter unik dalam pelaksanaan pengembangan agropolitan. Berdasarkan hasil penelitian perspektif pengembangan agropolitan dalam meningkatkan perekonomian petani menunjukkan bahwa harus adanya hubungan yang saling menguntungkan dan saling mendukung sehingga terdapat penyamaan kemitraan dalam berusaha antara penduduk desa dengan penduduk kota. Sedangkan untuk pengembangan konsep agropolitan dalam mendukung usaha agribisnis masih tergolong rendah karena keterbatasan sumberdaya, pengembangan diversifikasi produk yang belum optimal, serta pemantapan dalam mengoptimalkan pengembangan agribisnis dengan sasaran perolehan nilai tambah serta pertumbuhan bagi kepentingan kawasan agropolitan khususnya di wilayah pedesaan.
Downloads
Download data is not yet available.
References
Akkoyunlu, Sule. 2015. The Potential of Rural Urban Linkages for Sustainable Development and Trade. International Journal of Sustainable Development & World Policy 4 (2) : 20-40.
Alam, Md. Mahmudul dkk.2012. Initiatives and Challenges of Agricultural Crop Sector in East Coast Economic Region (ECER) Development Projects in Malaysia. American-Eurasian J. Agric.& Environ. Sci. 12 (7) : 922-931.
Farhanah, Laelatul, dkk. 2015. Strategies in Developing Agropolitan Areas in Indonesia. Jurnal Ekonomi Pembangunan 16 (2) : 158-165.
Hashemianfar, Seyed Ali dkk. 2014. Farm Corporations as Agropolitan Development in Iran. IJSS 4 (2) : 51-67.
Hermanto, Bambang dkk. 2016. Agropolitan Implementation in the Context of Sustainable Agriculture Farmers and the Impact on Welfare. American Research Thoughts 2 (10) : 4159-4173.
Prasetya, Adi dkk. 2014. Analysis of Sendang Agropolitan Area Development Tulungagung. American Journal of Sociological Research 4 (2) : 60-66.
Poli, Altje. E. dkk.2013. Agropolitan Development in East Tomohon, North Sulawesi Indoensia. IOSR Journal of Business and Management 13 (3) : 35-40.
Ramli, Anwar. 2015. Strengthening Agricultural Sector Superior Commodities-Based Against the Economic Growth in South Sulawesi, Indonesia. International Journal of Advanced Research 3 (2) : 753-760.
Safariyah, Rifiati dkk. 2016. The Development Study of Agropolitan Region to Optimize Natural Resources Potential in Padang Pariaman. IJABER 14 (2) : 695-710.
Saleh, Haeruddin dkk.2017. Development of Agropolitan Area based on Local Economic Potential (A Case study : Belajen Agropolitan Area, Enrekang District). Asia Journal of Applied Sciences 05 (01) : 73-88.
Sirojuzilam, Hakim dkk. 2016. Identification of Factors of Failure of Barisan Mountains Agropolitan Area development in North Sumatera-Indonesia. IJER 13 (5) : 2161-2173.
Soetomo, Sugiono. 2004. Urban Development as the Interface of regional Development from Below in Central Java-Indonesia (The Case of Semarang Metropolitan). 40th ISoCaRP Congress.
Syahza, Almasdi. 2011. The Institutional Arrangements in the Palm Oil Sector: Effort to Spur Economic Growth in Rural Area. International Research Journal of Business Studies 4 (3) : 171-188.
Wahyuningsih, Tri. 2016. The development Strategy of Main Commodities of Rice in Buru District, Maluku. World Journal of Agricultural Research 4 (1) : 9-17.
Yavari, Gholamrezadan Fazelbeygi, M. Mehdi. 2014. Development of Small Urban Center, Using Remote Sensing and Gis. Indian Journal of Applied research 4 (8) : 275-279.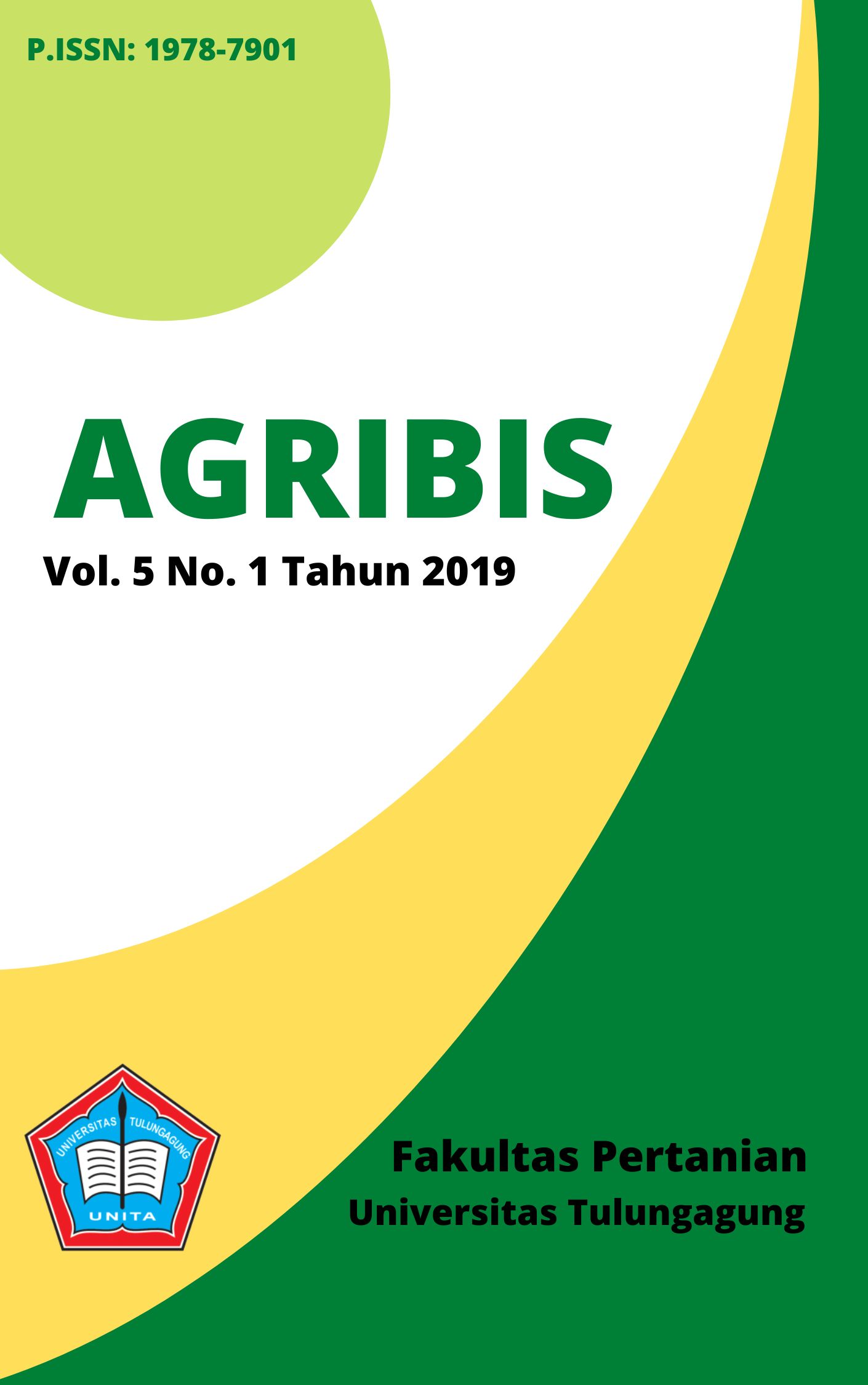 How to Cite
Roidah, I. S. (1). PERSPEKTIF PENGEMBANGAN AGROPOLITAN DALAM MENINGKATKAN PEREKONOMIAN PETANI. Jurnal AGRIBIS, 5(1), 39-47. Retrieved from https://journal.unita.ac.id/index.php/agribisnis/article/view/119