PERAN PENYULUHAN PERTANIAN SEBAGAI UPAYA PENINGKATAN PERAN KELOMPOK TANI (STUDI KASUS DI KECAMATAN KAUMAN KABUPATEN TULUNGAGUNG)
Abstract views:
700
,
PDF downloads:
11411
Abstract
Abstract
Agriculture is one sector that has a significant role and makes it a major sector that sustains the lives of people in Indonesia, this is because the agricultural sector is still the main livelihood of the majority of the population today. Indonesia is an agricultural country which has very good potential in the world of agriculture, with land that supports and climate suitability that supports the running of the agricultural system and contributes greatly to the economy of farmers. However, currently agriculture is not so important in the economic changes of the farming community, this is due to several factors that make agriculture reluctant to become a farmer. Currently the farmer group is in an unstable position because it is in a period that can be said to be unstable. The role of extension workers is currently quite significant for the advancement of the agricultural sector in Indonesia. High hopes for success from counseling to become one of the agents of change for farmers so they want to work again to become whole farmers. The role of instructors here includes educators, leaders and also as advisors. Counseling performs its role in the hope of maximizing the existence of farmer groups which are currently being abandoned by farmers. However, if it is reviewed by farmer groups, it has an important meaning and a big role in agriculture.
 Keywords: counseling, the role of farmer groups, agents of change
Downloads
Download data is not yet available.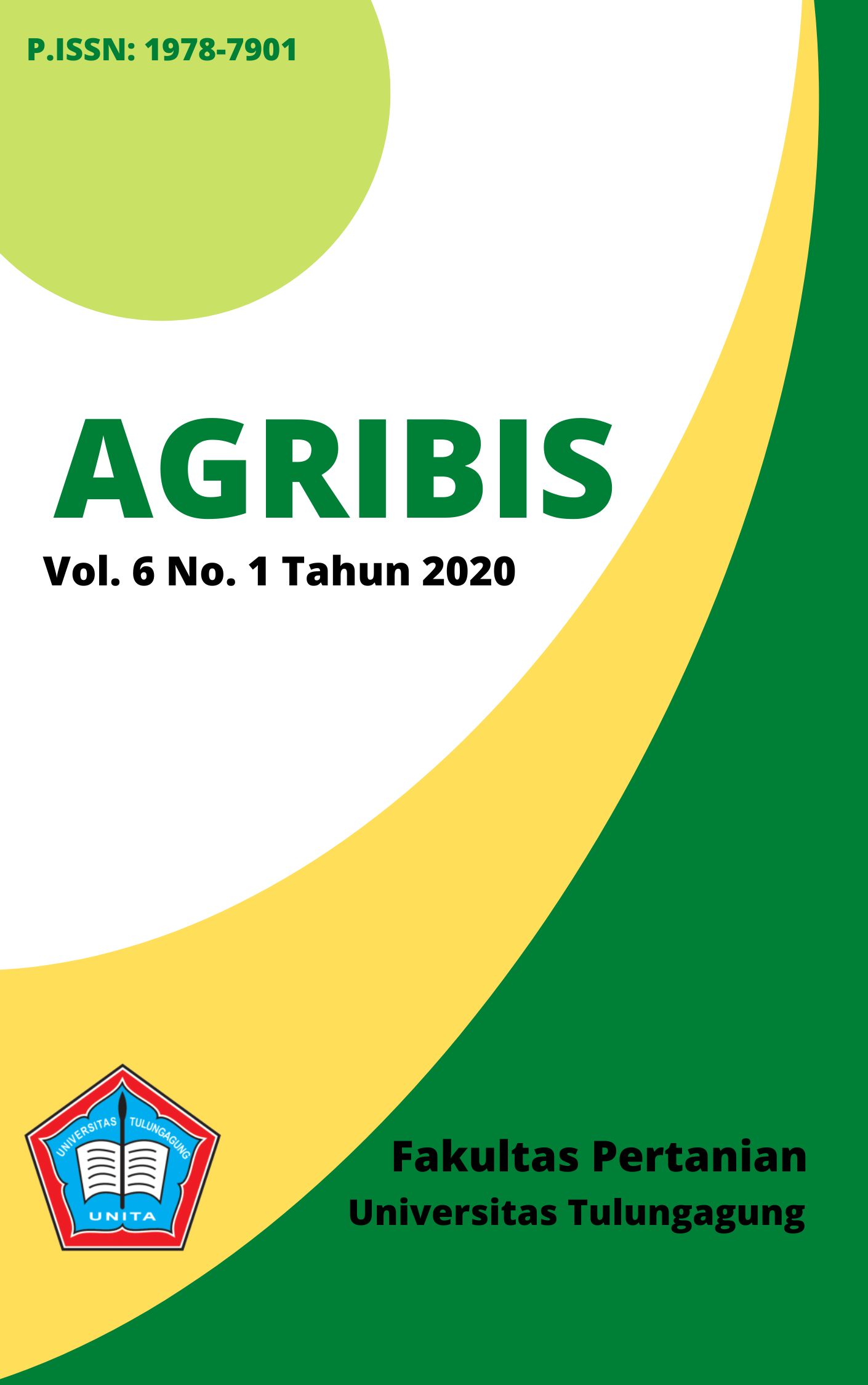 How to Cite
HERRY NUR FAISAL. (2019). PERAN PENYULUHAN PERTANIAN SEBAGAI UPAYA PENINGKATAN PERAN KELOMPOK TANI (STUDI KASUS DI KECAMATAN KAUMAN KABUPATEN TULUNGAGUNG). Jurnal AGRIBIS, 6(1), 1-13. Retrieved from https://journal.unita.ac.id/index.php/agribisnis/article/view/184